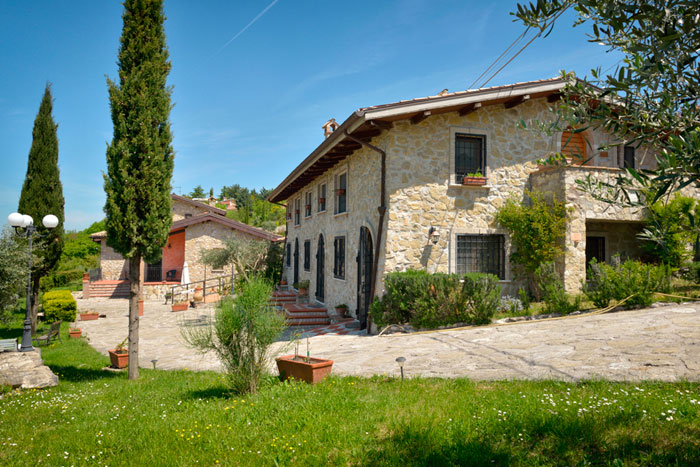 The Casale has a dimension of 500 sq.m. The external and internal walls of local stone and the rooms have wooden beam ceilings. The building is in total harmony with the local environment and dominates a wide angle view of Rome. There are three two room appartments with ensuite bathroom and two rooms with a shared bathroom. Breakfast is served in the large lounge area or outside in the garden.
Charactersitics and Charm
A private Garden and a breathtaking panorama. A place for total relax either with the family or for a romantic holiday in a stress free, pollution free environment.